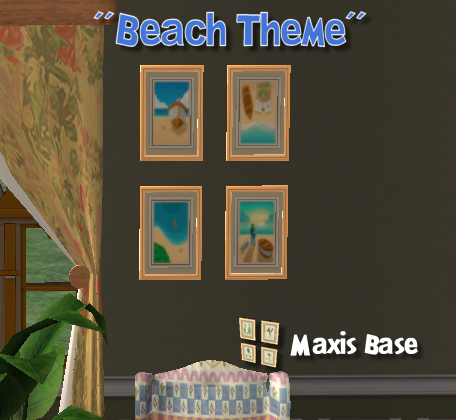 Download Beach Theme Multi Painting
Find under Multiflower painting. CEP & Nightlife required.
---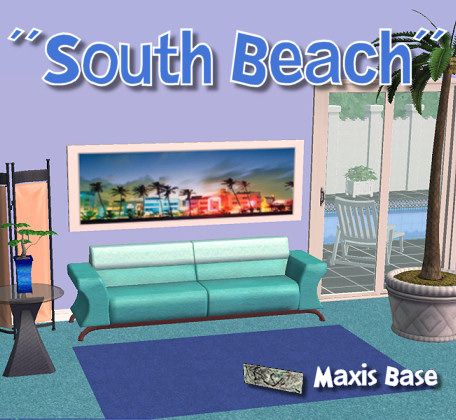 Download South Beach
Find under Cantankerous Splatters Painting. CEP & OFB required.
---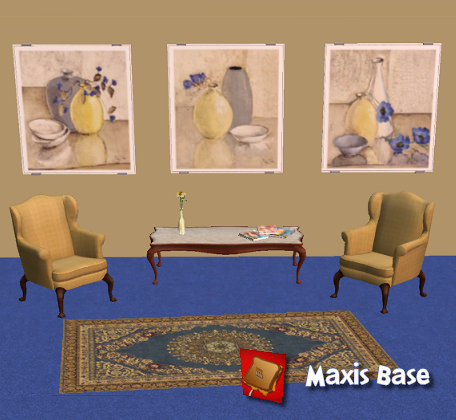 Download FlowerVases Set (3)
Find these RECOLs under Grilled Cheese, OFB and CEP required.
---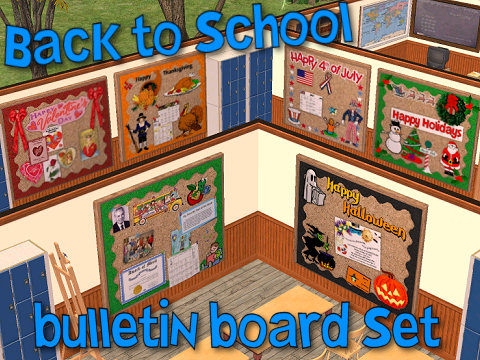 Download Bulletin Board Set (6)

Get required 4ESF mesh HERE.
---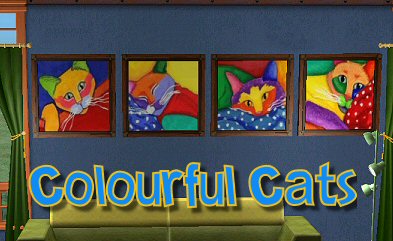 Download Colourful Cats Set (4)
Find in game under Bella Squared Painting. CEP required.
---
New Game Override Object Base
You can recolor this or the Maxis Painting to avoid the GLARE!
Just keep this package in your downloads and the glare is history.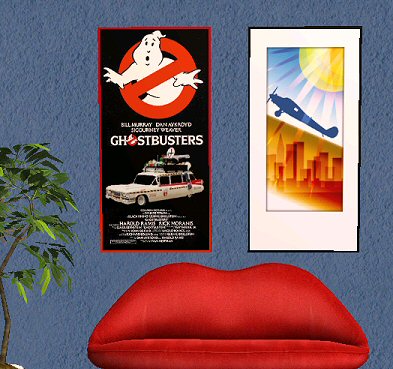 Download Base Override
New override package shown on left gives the effect shown on the right, find
base in buy mode under Olive Peynter's Skyscraper. Free to recolour with link.
As long as you keep this package in downloads ALL Olive Peynter paintings will
automatically have the GLARE (reflective glass) removed, including all future
downloads as well as any recolors you make including Photo Studio recolors.
---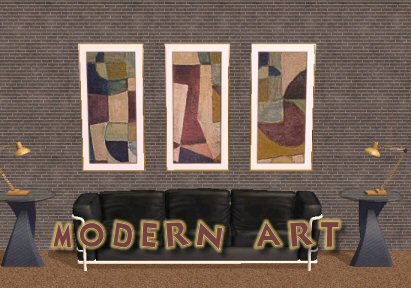 You must have the Base Override package above to see this Modern Art Set in this clear format as it overrides the original object data to remove reflective glass glare from all paintings on this base shape. CEP required.
---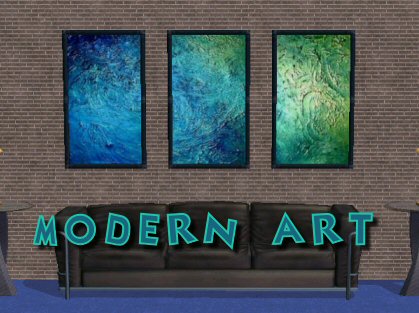 Download Blue Haze Set (3)
(No additional base object needed, find under UNI Bulletin Board)

---
Download Southwest Set (2)
(No additional base object needed, find under UNI Bulletin Board)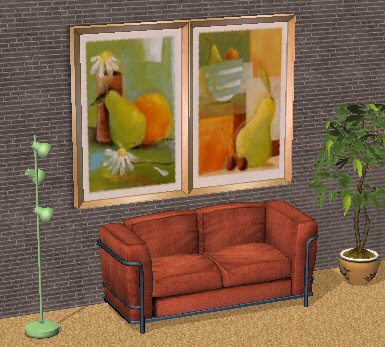 Please Note:
You'll find these paintings under "Lady In Red" in the game.
CEP required.

---

Please Note:
You'll find these paintings under "Lady In Red" in the game.
CEP required.

---

LOT Extras

Still looking for School chalkboard and world map, or the Mayberry painting Items?
They're on the related LOT download pages. Return to Sims 2 Menu and click through
the Residential Lots to locate them (scroll down beneath the LOT downloads)